New TAHSN Template to Improve Research Material and Data Transfers in Toronto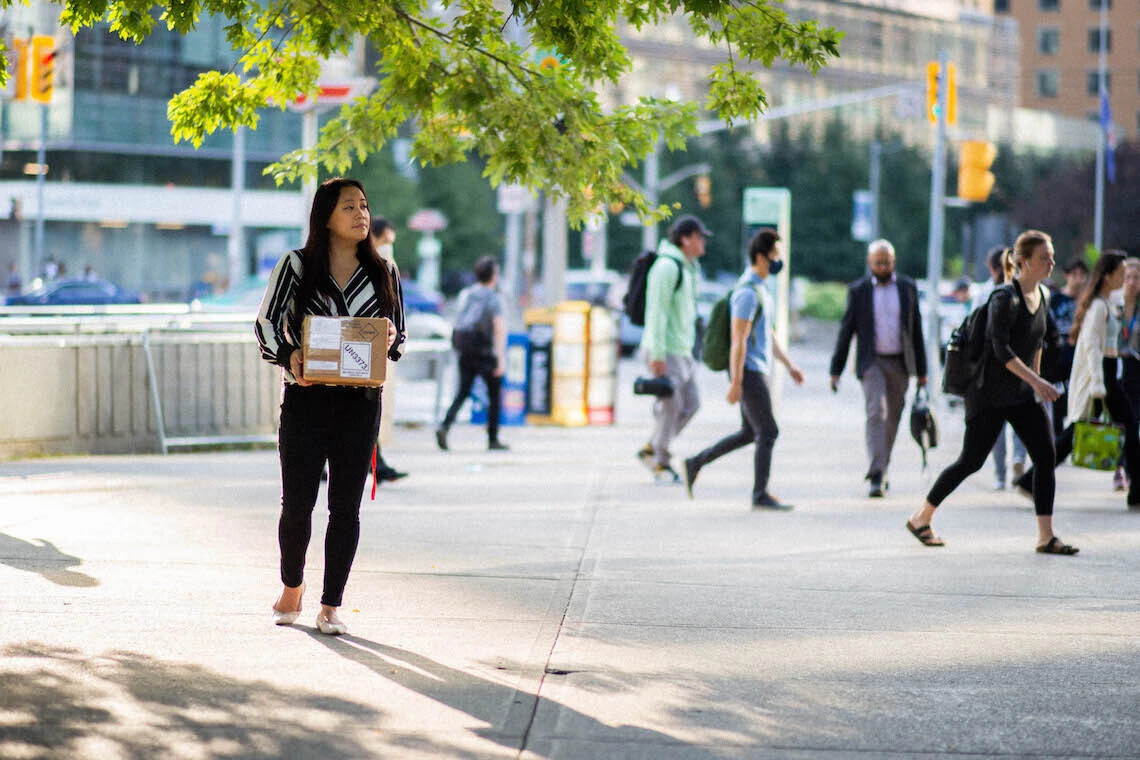 Mark Bennett
As researchers at the University of Toronto and its partner hospitals raced to study SARS-CoV-2 during the early days of the COVID-19 pandemic, they quickly realized that a faster and more agile approach would help their research keep pace with the growing outbreak.
From this insight came a template that streamlined sharing of biological materials for COVID-19 research and related data between institutions in the Toronto Academic Health Science Network (TAHSN).
The flexibility and simplicity of the document allowed researchers in Toronto to form new teams and quickly address important questions on SARS-CoV-2, and soon universities, hospitals and public health agencies across Canada began using it.
Now, the university and affiliated hospitals have created a new template to facilitate exchange of routine, non-COVID-19 research data and materials across TAHSN institutions and research groups.
"From our experience with the COVID-19 D/MTA template, we've seen that it can be very effective and so we wanted to extend it to beyond COVID research," said Derek Newton, assistant vice-president, innovation, partnerships and entrepreneurship at U of T.
The new agreement can be used for the transfer of reagents, biological materials including human- and animal-derived samples, and research data.
"This collaboration was first conceptualized as a rapid response to the emerging threat of COVID-19 at the time, and its wider adoption as a rapid response research model is great to see," said Brad Wouters, executive vice president, science and research, University Health Network and chair of the TAHSN research committee.
"The initiative helps researchers working hand-in-hand in our local life sciences community here in Toronto, removing barriers to research, strengthening our ability to work together and thus bringing more benefit to patients," Wouters said.
Previously, each researcher aiming to share this type of data or materials needed to go through a process that involved development of an agreement, legal reviews and negotiations before a transfer could occur.
The new document, called the TAHSN Simple Data/Material Transfer and Use Agreement, provides a ready-to-use template with terms of use and ownership already agreed upon by all participating institutions. It functions like an express pass to fast-track research partnerships and reduce the administrative burden of simple inter-institutional transfers.
For infectious disease researchers at U of T, simplified, harmonized transfer agreements are crucial for mobilizing quickly to address new challenges.
"Having these standardized agreements in place means studies can start quickly, putting our research community in a position to contribute findings that can impact the course of an outbreak," said Natasha Christie-Holmes, director, strategy and partnerships at the Emerging and Pandemic Infections Consortium, a partnership among U of T and five Toronto hospitals.
"It allows researchers to focus more on the science and answering critical and urgent questions, and less on paperwork," said Christie-Holmes, who recently helped EPIC coordinate a rapid research response against monkeypox.
As science becomes increasingly multi-disciplinary and team-based, the team behind the new template hope that a better process for sharing data and materials will give Toronto a competitive advantage when it comes to attracting talent and driving innovation.
"When researchers see how quick and easy it can be to transfer materials and data, they're going to want to engage with each other even more," said Mark Taylor, director, commercialization at UHN.
The desire to improve collaborations was what drove UHN and U of T to co-lead the development of the new template on behalf of the local ecosystem, Taylor said. "The more our institutions can work together more efficiently, the stronger Toronto and our nation in general will be as the go-to destination for biomedical research."